Homelessness
& Inclusive City

started in -- Sep. 2018
site -- Wanhua District, Taipei (TW)

KABK Master graduation project
guided by --
Jan Körbes | Refunc

Intro


Homelessness occurs especially among those who lack social, cultural and economic capital to support themselves in modern society. With my project, I delved into one of the
highest homeless population areas in Taiwan: the Wanhua district, Taipei. I explored the basic needs of the homeless community in this district and learned how they manage to survive in a hostile environment. By mapping out the existing urban ecology, I investigated how architecture can support the urban homelessness.

In view of these insights, I started to rethink the 'homeless park'. The park in the district serves not only as a base for the homeless people, but also as a platform where exchange and positive encounter among different social groups occurs
and could be enhanced. However, developing any supportive services in the park are facing backlashes from locals since they might attract more homeless people to the area. So what to do?




Prior to the aim of developing a network which is socially supported and community oriented, I set up a strategic planning method to facilitate the stakeholders from the distric and the municipality to rethink the homeless community in the park. Basically, I developed a simulation game about the street life, which is a tool to foster engagement. By involving people
from different fields who are concerned about this issue, the exchange of thoughts might generate new ideas. Furthermore, I believe this approach would steer a long-term strategic
change for the well-being of the local homeless community and subsequently, lead to a more inclusive city.
Research

My research started from questioning the concentration of the homeless in Wanhua district, Taipei and the urban context of the district. By empirical experience of entering this context, I explored the basic needs of the homeless community in the district, to learn how they manage to live their lives within the unpleasant environment, and to inquire how they navigate through the urban fabric. And finally, these insights may inform the future design of the city and of the spaces for marginality.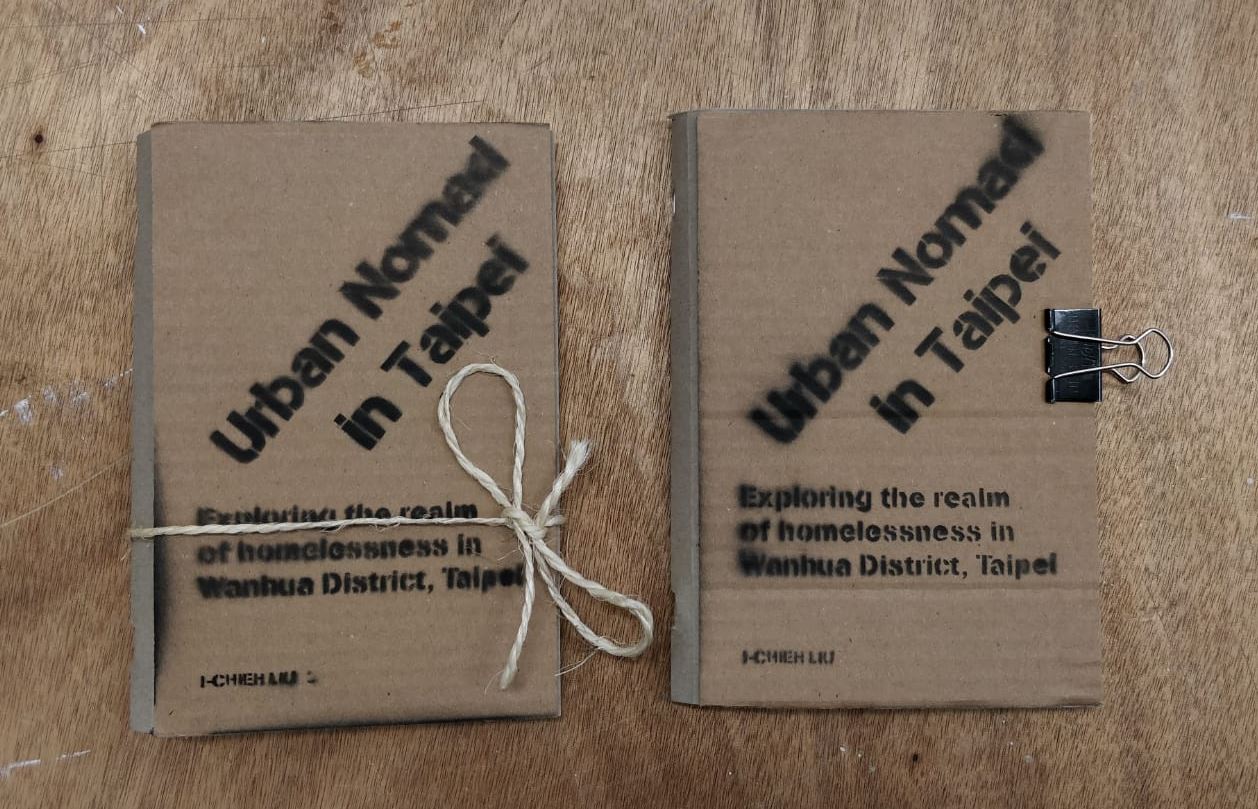 Site