Window
Exchanging
Sep. 2017
Oberhausen (DE)
collaborated with --
Hangping Yang
Jack Bard
guided by --
Jan Körbes | REFUNC
kitev
Site


A high-rise building near the central station in Oberhausen (12 floors, 82 apartments) is known as 'the problem house', which the number of vacancy and fluctuation were high. Nowadays, many refugees have moved into this building.
photo credit - kitev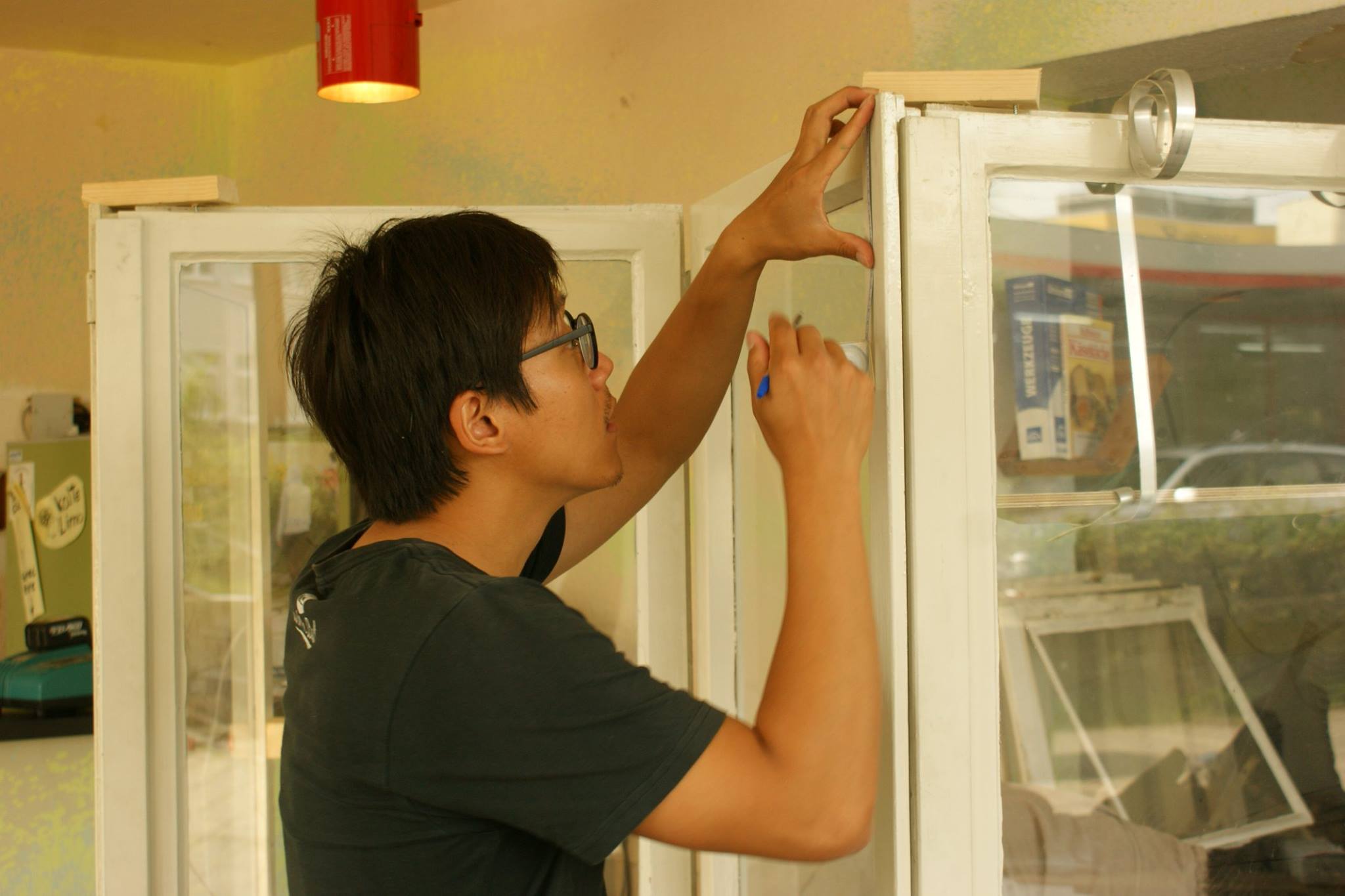 Challenge


Harvest materials in the surrounding areas

Design 'services' in the building together with residents, in order to create a stronger 'sense of belonging' among them



Concept


Re-value, re-stage the dumped items and link the former users with the reusers.






The Cabinet


We built a cabinet from abandoned window frames, in which we carefully placed the reusable items we have found. 'The reusable items' were personalized with their history or the story of their past life with former owners. We would like these items placed in the glass cabinet become precious and attractive rather than worthlessness. The cabinet can be understood as a 'swap-shop' where abandoned items might be revaluated. By understanding the stories of these items, the 'reusers' are connected to the previous users.
photo credit - kitev